This month's featured singer is a singer whose influence on the music industry can still be seen to this day, even after her passing – Ngọc Lan. Born Maria Lê Thanh Lan on December 28, 1956, Ngọc Lan was born in Nha Trang, Vietnam into a family of eight children. Growing up, Ngọc Lan was passionate about singing, enrolling in music lessons as a young girl. After the fall of Saigon, Ngọc Lan and her family left Vietnam in 1980, settling in the United States, where she would began her career as a local singer in Minnesota and eventually moving to California to pursue her career seriously.
Throughout the 1980s, Ngọc Lan would become familiar in audiences with her recordings with Trung Tâm Dạ Lan, and eventually her own solo albums. Ngọc Lan's rise to success was enormous, becoming one of the most sought after singers from many production companies. Ngọc Lan's voice was pure and gentle, but also full of emotion and able to sing anything from New Wave to French ballads to classic Vietnamese love songs. At the beginning of the 1990s, Ngọc Lan's career continued to thrive with her collaborations with Mây Productions, the company that audiences often most closely associate the singer with. The release of her 2 solo videos, "Như Em Đã Yêu Anh" and "Mặt Trời Bên Kia Mùa Hạ" only pushed her fame to new heights, and music videos filmed for both projects portrayed Ngọc Lan as a versatile artist, and a fashion and beauty icon.
Around the year 1992, Ngọc Lan cancelled a number of shows in part due to ongoing struggles with her health. After some time, it was discovered that Ngọc Lan had been diagnosed with multiple sclerosis. It was during this time that Mây Productions had been producing the beloved Hollywood Night videos, where Ngọc Lan was one of their top stars. During this decade, Ngọc Lan would also work with Trung Tâm Thúy Nga and Trung Tâm Asia, the latter with which she recorded the best selling "Liên Khúc Tình Yêu" album with Kiều Nga and Trung Hành. As the years went on and her health continued to deteriorate, Ngọc Lan continued to keep quiet about her struggles, but fans would take notice: Ngọc Lan's eyesight was beginning to fail her as result of her illness, and she would need assistance getting on and off stage. Ngọc Lan would make her final video appearance in Asia 18 where she performed "Khóc Một Dòng Sông", and on March 6, 2001, Ngọc Lan passed away at the age of 44.
Her death was seen as a tragic loss for the Vietnamese community and music industry. As one of the most beloved singers of her time, Ngọc Lan was the primary influence for countless singers that have gone onto much success today. Her angelic, soft voice was extremely unique and many wanted to emulate her style. Singers including Minh Tuyết, Lâm Thúy Vân, and Y Phương, among others, have all cited Ngọc Lan as a major influence. Beyond music, Ngọc Lan's legacy also lends itself to her character as a person. Her quiet and kind-hearted personality as noted by many, made her a beloved singer by not only fans, but by her fellow colleagues in the industry, even still today. While no other artist will ever be able to replace her, Ngọc Lan is truly an icon who will continue to live on forever.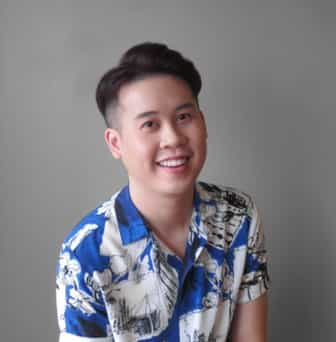 Dương Thái Hòa has always been passionate about Vietnamese music. Graduating from the University of Toronto with a Bachelor of Music, Thái Hòa currently performs alongside the Liberty Band in shows within the Vietnamese community. In addition, Thái Hòa also writes, records and performs his own music on his YouTube channel: www.youtube.com/JamesDuongMusic