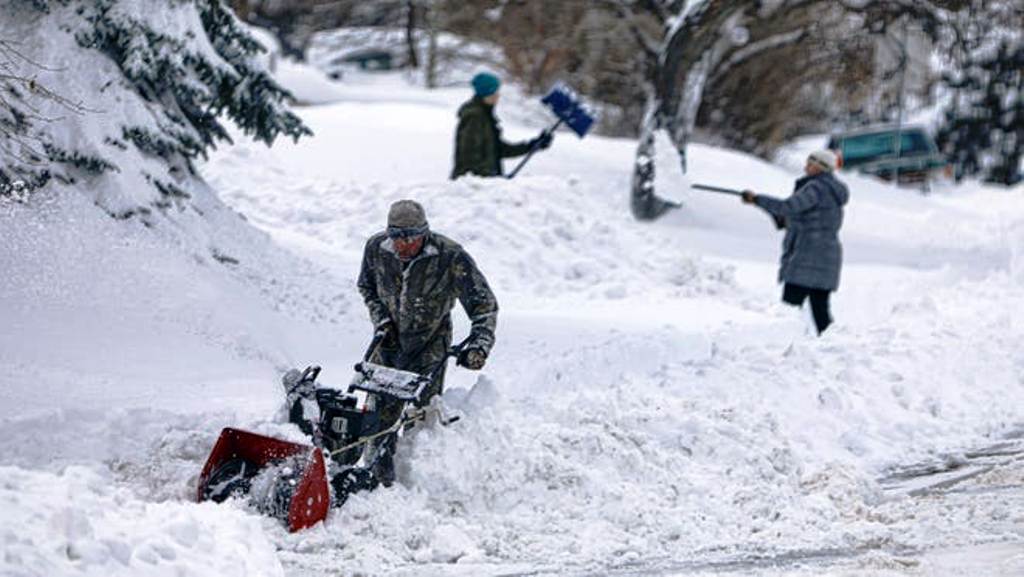 (USA Today): A powerful pre-Thanksgiving winter storm that's forecast to dump up to a foot of snow from the Rockies to the Great Lakes on Tuesday caused airlines to announce travel alerts and the National Weather Service to issue blizzard and weather warnings.
Hundreds of flights at Denver's International Airport were canceled on Tuesday. More than 1,000 people were stranded at the airport overnight, the Weather Channel reported.
As of early afternoon, the Denver metro area had already picked up 7 to 12 inches of snow, the Weather Channel said. Western sections of Boulder, Colorado, have seen up to 20.5 inches. The top storm total so far was the 33 inches that fell near Drake, Colorado, the National Weather Service said.
The Minneapolis-St. Paul metropolitan area could see its biggest November snowfall in nearly a decade, and travel in northwestern Wisconsin "is going to be chaotic," weather service meteorologist Brent Hewett said.
On the warmer side of the storm, heavy rain and potentially severe thunderstorms were expected be the main weather worries Tuesday evening in states such as Missouri, Illinois and Arkansas. Chicago, with its two big airports, should only see rain from the storm, weather service officials said.
Snow and wind will continue from the upper Mississippi Valley into the northern Great Lakes on Wednesday, the Weather Channel said. The strong winds will contribute to more blowing and drifting snow in these areas, resulting in dangerous travel conditions.
Snow will taper off by midday Wednesday; winds in the Midwest will die down by the evening hours, AccuWeather reported.