Dương Thái Hoà
Photo by Phó Đức Lâm
Every year, audiences in Toronto look forward to the annual concert held by the Thời Báo Community Fund. The Thời Báo concert was held on June 1 at the Living Arts Centre and hosted by MC Nguyễn Ngọc Ngạn, one of the most famous and beloved figures in the Vietnamese community worldwide. In addition, the Thời Báo concert often features some of the biggest singers in the industry, along with the Liberty Band who can be seen regularly in the Paris By Night DVDs.
While this year's show did not have a specific theme, it allowed for a wide variety of music. Singers such as Mai Thiên Vân and Hương Lan provided audiences with the nostalgia of nhạc quê hương. As a new mother, Mai Thiên Vân particularly had a special moment with the song "Mẹ Tôi", accompanied by only guitar and piano. Singers such as Don Hồ, Như Ý and Dương Triệu Vũ gave exciting and upbeat performances, with Don Hồ especially bringing energy into the theatre with his colourful costumes and personality.
Ngọc Anh gave audiences raw emotion and power in her performances, and I was fortunate to accompany her on piano in 2 songs, "Khúc Mùa Thu" by Phú Quang, and "Một Mình" by Lam Phương. Accompanying Ngọc Anh on the piano is something I truly look forward to every year at the Thời Báo concert. Hoàng Anh Khang's performances were also unique, particularly the songs, "Ai Khổ Vì Ai" and "Bèo Dạt Mây Trôi". As a young pop singer, Hoàng Anh Khang had a very modern interpretation of these songs, and by accompanying himself on the piano he created a moment that allowed the audience to really appreciate his talent.
The Thời Báo concert has continued to be one of the biggest concerts of the year for the Toronto Vietnamese community, and hopefully the Thời Báo Community Fund will be able to continue this tradition for years to come.
Artist of the Month: Trish Thùy Trang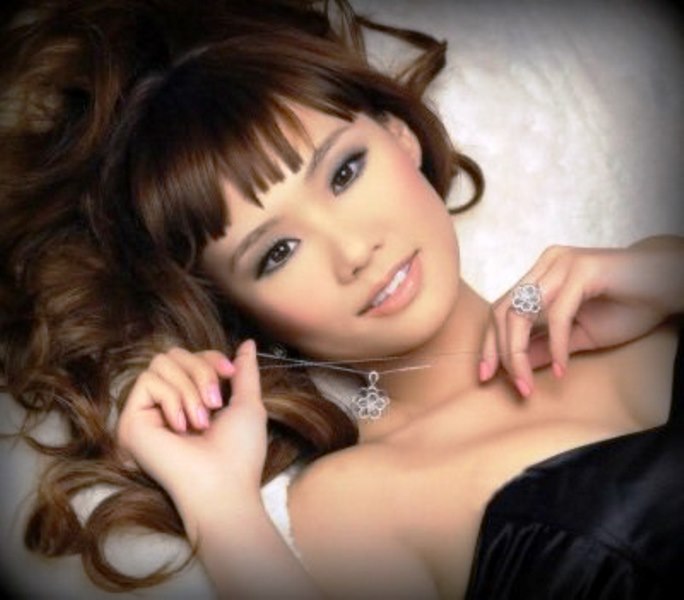 As part of my monthly articles, I would like to begin a new series highlighting Vietnamese singers past and present. Through this series, hopefully those reading will learn more about what the Vietnamese music industry has to offer and discover some great music.
This month, I would like to look at Trish Thùy Trang. Often simply referred to as "Trish", this is a singer that many people of my generation will have been familiar with. After sending in a demo to Asia Entertainment, she made her debut in 1997 in Asia Video 16, "Giã Từ 1997" where she performed "One and One". Trish's voice was extremely unique; with a very light tone and straightforward vocal technique, her's was a voice that was instantly recognizable to everyone. Along with a pure image and perfect English, her debut performance would establish her as a singer geared towards the young generation of Vietnamese growing up outside of Vietnam and was only the start of a highly successful career.
Trish quickly rose to fame: in addition to over 50 performances in Asia videos, she has also released 6 solo albums, 2 albums of greatest hits, and 3 DVDs. Trish also deeply explored songwriting, working with musicians such as Trúc Hồ and Sỹ Đan to help cultivate her talents as a songwriter. To this day, some of her biggest hits are songs she has written, such as "I'll Dream of You", "The Chase" and "Daydream". Aside from writing and performing her own songs, Trish was also heavily involved in the image she portrayed onstage. Despite being naturally shy in real life, Trish was highly creative and greatly influenced by Japanese culture, often incorporating bold colours and costumes, such as in "In My Fantasy" in Asia 47, or "Above and Beyond" in Asia 53.
Trish perhaps bears some likeness to the late singer Ngọc Lan in certain ways. Both are singers with timid personalities. Even though they were from different eras in music, both had very light, simple, yet unique voices and catered towards their generation's youth at the time. Both singers also had an image which stood out from the crowd and ultimately influenced many who would come after them: Ngọc Lan would influence the rise of singers including Lâm Thúy Vân, Minh Tuyết, and Y Phương, while Trish also led the path for other singer-songwriters such as Ánh Minh, Thùy Hương, and Cardin.
Trish officially retired from the music industry in 2011, but has made occasional appearances in music shows, most recently the SBTN VOICE Finale in 2019. Today, Trish is happily married to her husband Nghĩa, and they have 2 children, Nio and Melodi. While Trish continues to pursue her creativity in other areas such as her baby clothing line "Scabib", she is still a household name to many who grew up listening to her music, and her influence on Vietnamese pop music still lives on in the young singer-songwriters of today.
Dương Thái Hoà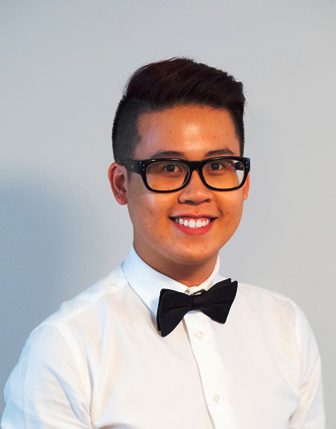 Dương Thái Hòa has always been passionate about Vietnamese music. Graduating from the University of Toronto with a Bachelor of Music, Thái Hòa currently performs alongside the Liberty Band in shows within the Vietnamese community. In addition, Thái Hòa also writes, records and performs his own music on his YouTube channel: www.youtube.com/JamesDuongMusic