On June 29 and 30th, Trung Tâm Thúy Nga held their highly anticipated show, Paris By Night 129 at the Planet Hollywood Resort and Casino. With such a unique and mysterious theme, "Dynasty", audiences were very intrigued and excited to see what sort of show Thúy Nga would present. With a beautiful promo poster that depicts various singers looking like Vietnamese royalty, it became clear that this show would take audiences on a journey through Vietnamese history, through different eras and generations of Vietnamese culture and society.
Paris By Night 129 featured over 50 performers, including many favourites such as Minh Tuyết, Mai Thiên Vân, Mạnh Quỳnh, Lương Tùng Quang, Hoàng Nhung, Trần Thái Hòa, and comedians such as Hoài Linh, Chí Tài, Hồng Đào and Trung Dân. Among the performers were some very special numbers, including Như Quỳnh's performance of "Cung Sầu Giá Thọ", a new song by Thái Thịnh, Nguyễn Hồng Nhung's performance of the new song "Minh Yêu Nhau Từ Kiếp Nào", and Hà Thành Xuân who performed "Tình Sử Huyền Trân" which tells the story of Princess Huyền Trân.
Some of the most memorable moments however, highlighted influential singers and families in Vietnamese music, or musical "dynasties". Chế Linh, Trường Vũ and Đan Nguyên, 3 generations of "nhạc bolero" singers came together for a wonderful performance. Thanh Tuyền was recognized for her legacy with a medley featuring herself and other female singers who have been inspired by her. Ý Lan, Đình Bảo and Khải Đăng performed "Mưa Sài Gòn Mưa Hà Nội" honouring the famous bạn hợp cả Thăng Long, which comprised of members of Ý Lan's family (including her mother Thái Thanh, her aunt Thái Hằng, and songwriter Phạm Đình Chương who wrote the song). Sisters Thái Hiền and Thái Thảo returned to Paris By Night to honour their father Phạm Duy, and their family band The Dreamers with a medley of songs, "Tuổi Mộng Mở", "Tuổi Ngọc", and "Tuổi Thần Tiên". Siblings Tuấn Ngọc, Khánh Hà, Thúy Anh, Lưu Bích and the late Anh Tú paid tribute to their family band, The Uptight, with a grand medley that included songs written by their father Lữ Liên and their other sister Lan Anh.
Paris By Night 129 is expected to be released later this year, so please be sure to buy an ORIGINAL copy from your local Vietnamese music store or online at www.thuyngashop.com!
Dương Thái Hoà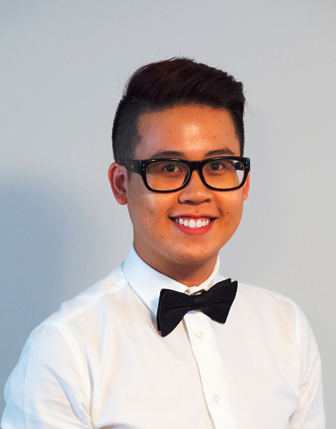 Dương Thái Hòa has always been passionate about Vietnamese music. Graduating from the University of Toronto with a Bachelor of Music, Thái Hòa currently performs alongside the Liberty Band in shows within the Vietnamese community. In addition, Thái Hòa also writes, records and performs his own music on his YouTube channel: www.youtube.com/JamesDuongMusic