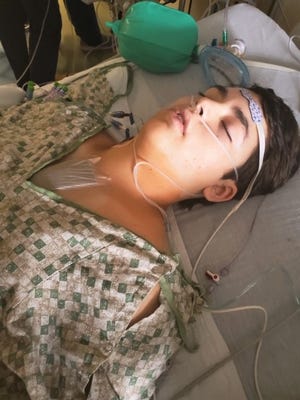 SAN ANGELO, Texas (USA Today)– When high school freshman John Thoms went in for a routine physical last summer, he was almost in disbelief when doctors told him he had suffered a heart attack.
After further testing, doctors were surprised he was even alive.
Thoms was diagnosed with a rare heart condition called ALCAPA, which is short for anomalous left coronary artery from the pulmonary artery.
It's a birth defect that claims the lives of most babies during their first year of life if left untreated, according to childrenshospital.org.
Yet Thoms managed to live with it undetected for more than 14 years.
He underwent open-heart surgery in September and his condition is improving. He will find out more about his prognosis in the coming weeks.